Harold Lloyd's "SAFETY LAST", feat. Steven Ball, Wurlitzer Pipe Organ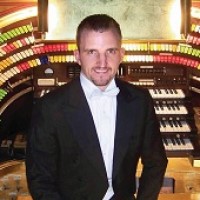 Reserved Seating Tickets: $10
Plus a per-ticket processing fee of $2
SAT, MAY 21, 2022

A special treat! Maestro Steven Ball will perform live on the Virginia's restored Hope Jones Wurlitzer Pipe Organ to the Harold Lloyd silent classic Safety Last! (Not Rated, 1 hour, 13 min).
NEW DATE
: Steven Ball, Wurlitzer Pipe Organ – previously scheduled for Saturday, Nov 28, 2020 – has been rescheduled to Saturday, May 21, 2022, at 7pm. All tickets from the originally-scheduled show will be honored by the Virginia Theatre at the new date. This includes tickets currently on hold at WILL CALL, print-at-home tickets, and also original printed tickets.
Any patron unable to attend the new rescheduled date may request a full refund by emailing virginia@champaignparks.org or by calling 217/356-9063.
PLEASE NOTE
: The deadline for all refund requests for Steven Ball, Wurlitzer Pipe Organ is March 25, 2022, at 5:30pm.
---
This 1923 romantic comedy includes one of the most famous images ever from the silent film era: Harold Lloyd clutching the hands of a large clock face as he dangles from the outside of a skyscraper above moving traffic. The picture was very successful financially and also critically, and it cemented Lloyd's status as a major figure in early motion pictures.
Dr. Steven Ball
studied at the University of Michigan where he went on to both teach and serve as University Carillonneur and became the Director of the famous Stearns Collection of Musical Instruments. His impressive and varied career includes extensive touring throughout the world as a silent film accompanist, theater organist, and concert organist. He has recently been named Director of Sacred Music at the Oratory of St. Francis de Sales in St Louis, Missouri.
For more, visit
www.stevenball.com
A VT SERIES EVENT


FACE MASKS OPTIONAL

In accordance with
guidance
from Governor JB Pritzker and the Illinois Department of Public Health, beginning February 28, 2022, the wearing of face masks is considered optional in Champaign Park District facilities, including the Virginia Theatre.
Patrons are still welcome to wear a face mask while at the Virginia, and the theatre will continue to provide complimentary masks to those who wish to wear them.
In response to the COVID-19 pandemic, the Champaign Park District has implemented the following mitigation practices at the Virginia Theatre in accordance with guidelines set by federal, state, and local public health authorities:
• Additional cleaning and disinfecting, with a focus on touch surfaces, door knobs and push plates, railings, auditorium seating, restroom facilities, and countertops.
• Touchless hand sanitizing stations are located throughout the Theatre's lobbies and work spaces for use by patrons, volunteers, staff, and production personnel.