ROGER EBERT'S FILM FESTIVAL PASS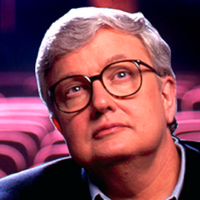 Reserved Seating Passes:
$200 Standard / $700 4-Pack / $150 Student (Requires valid UIUC Student ID)
WED, SEPT 8 THROUGH SAT, SEPT 11, 2021

The College of Media at Illinois proudly presents the 2021 Roger Ebert's Film Festival at the historic Virginia Theatre in downtown Champaign, IL.

2021 Festival Passes go on sale Monday, June 7, 2021, at 10am.

The greatest value, Ebertfest Passes allow access to all 12 (or more) movie screenings during this 22 year-old, four-day event held annually at the Virginia , with additional talks and panel discussions appearing at sites around Champaign-Urbana and on the University of Illinois campus.
Roger Ebert's Film Festival
A limited quantity of festival passes is made available in advance of each Ebertfest, with individual tickets to the film titles going on sale September 1, 2021.
Festival Passes are $200.00 each, with no additional fees. A special discount is also available to festival-goers who purchase a four-pack of adjacent seats (with no gap seats between them), priced at $700.00. UIUC students may purchase a pass for $150 (requires valid UIUC Student ID).
Additional information and answers to frequently asked questions may be found
here
.
For more, visit
www.ebertfest.com
Please note
: All festival passes purchased for the previously scheduled (2020) Ebertfest will be honored by the Virginia Theatre at the event in September, 2021.
Any patron unable to attend the new rescheduled date may request a full refund by emailing virginia@champaignparks.org or by calling 217/356-9063. PLEASE NOTE: The deadline for all refund requests for Roger Ebert's Film Festival is July 28, 2021, at 5:30pm.
For more information, please visit
this page
or contact the Virginia Box Office at 217/356-9063.
---
Roger Ebert's Film Festival celebrates films, genres, and formats that have been overlooked by distributors, audiences, and/or critics. These include independent, international, and studio films that did not win wide audiences; overlooked formats such as 70mm; and overlooked genres such as documentaries and musicals. The festival screens one film at a time – so that everyone sees the same films – promoting a strong sense of community among audience members, filmmakers, guests, students, and scholars.
It was founded by Roger Ebert, an Urbana native, U of I journalism graduate, and Pulitzer Prize-winning film critic for the
Chicago Sun-Times
.
As well as pass and ticket sales, Roger Ebert's Film Festival relies on generous gifts from donors and sponsors. Gifts of all sizes are vital to the festival and can be made as an option among the funding choices at The College of Media's website:
media.illinois.edu/giving/give-now
.
For additional sponsorship options, visit the Ebertfest website:
ebertfest.com/become-sponsor