THAT'S WHAT SHE SAID, 2022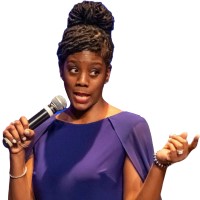 Reserved Seating Tickets: $40
Plus a per-ticket processing fee of $3.50
Sponsored by Sterling Wealth Management

SAT, FEB 26, 2022

That's What She Said is back at the Virginia Theatre for its 7th installment of local women sharing personal stories!
THAT'S WHAT SHE SAID, 2022
This special night will make you belly laugh and ugly cry and everything in between. We all have a story to share.

That's What She Said brings women together to share their extraordinary stories and uplift each other in an intimate performance that you will not soon forget!

May include adult subjects/language – for mature audiences.



---
THAT'S WHAT SHE SAID AFTER PARTY
Join theThat's What She Said cast at the official After Party at Neil St. Blues, downtown Champaign, hosted by the Junior League of Champaign-Urbana.

Click here for details and to purchase After Party tickets.


---

More at shesaidproject.com.




FACE MASKS REQUIRED AT THE VIRGINIA THEATRE
Per an Executive Order signed by Illinois Governor Pritzker on August 26, 2021, all individuals age 2 and up who are medically able are required to wear a face mask while indoors in public settings, regardless of vaccination status.


VIRGINIA THEATRE CONCESSIONS SUSPENSED
Please note that due to the recent increases in active COVID-19 cases in Champaign County the Virginia Theatre has suspended the sale of food and beverages, including liquor, at all public events.

Patrons may, if they choose, bring in a single bottle of water (20 oz or less) for consumption during an event, provided they resume wearing their mask after taking a drink. No other outside food or beverage items are allowed into the theatre.

The Virginia has taken these steps to help ensure that all individuals are wearing a mask at all times while inside the facility.

For more, please visit this page.