WILD TALES (2014)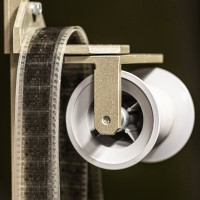 General Admission Tickets:
$6.00
Add'l per-ticket processing fees apply: $1
WED, JAN 19, 2022

THE ARTHOUSE EXPERIENCE
Film Series

This new series brings the best of recent Arthouse movies to the Virginia's big screen.



WILD TALES (2014)
Rated R
122 Min
THE ARTHOUSE EXPERIENCE Film Series
Arthouse movies are "limited" release, high quality films that have stolen the hearts and captured the imaginations of moviegoers everywhere.
Guest curator Sanford Hess selected these films as a mix of award-winners, Ebertfest favorites, and recent classics. Screened once a month – watch our website for details.
FACE MASKS REQUIRED AT THE VIRGINIA THEATRE
Per an Executive Order signed by Illinois Governor Pritzker on August 26, 2021, all individuals age 2 and up who are medically able are required to wear a face mask while indoors in public settings, regardless of vaccination status.
VIRGINIA THEATRE CONCESSIONS SUSPENSED
Please note that due to the recent increases in active COVID-19 cases in Champaign County the Virginia Theatre has suspended the sale of food and beverages, including liquor, at all public events.
Patrons may, if they choose, bring in a single bottle of water (20 oz or less) for consumption during an event, provided they resume wearing their mask after taking a drink. No other outside food or beverage items are allowed into the theatre.
The Virginia has taken these steps to help ensure that all individuals are wearing a mask at all times while inside the facility.
For more, please visit
this page
.