ROCKY HORROR PICTURE SHOW (1975)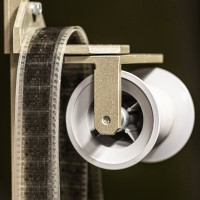 General Admission Tickets:
$6.00
Add'l per-ticket processing fees apply: $1
THU, OCT 21, 2021

REWIND 92.5 MOVIE SERIES

Catch the most memorable movies of the 80's, 90's, and today with the good folks from Rewind 92.5 FM!

ROCKY HORROR PICTURE SHOW (1975)
Rated R
100 Min
COME EARLY FOR FUN & PRIZES!
Free goodie bags for the first 100 patrons!
Free raffle for concert tickets and tickets to all upcoming Virginia Theatre movies!
Trivia Contest from 6:15-6:40pm - win pairs of free movie tickets!
David Schroeder will be playing the house Organ before the film!
HOUSE RULES FOR THE EVENT
No messy props allowed.
Stay off the stage.
No throwing of props, food or drink at the screen or stage.
Please be respectful of those around you
Keep your mask on when not actively eating or drinking,
MOST OF ALL, HAVE FUN!



REWIND 92.5 MOVIE SERIES

We're celebrating everything from the films of John Hughes and Kevin Bacon to more contemporary fare. Screened once a month.





NOTICE: FACE MASKS ARE REQUIRED AT THE VIRGINIA THEATRE
On Thursday, August 26, 2021, Illinois Governor Pritzker announced an Executive Order that all individuals age 2 and up who are medically able are required to wear a face mask while indoors in public settings, regardless of vaccination status.

Please note that, per the Order, individuals may remove face masks while eating or drinking.

For more, please visit this page.