PRINCESS BRIDE (1987)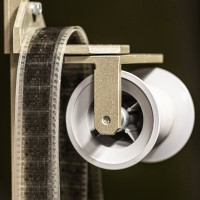 General Admission Tickets:
$6.00
Add'l per-ticket processing fees apply: $1
SUN, DEC 5, 2021

REWIND 92.5 MOVIE SERIES

Catch the most memorable movies of the 80's, 90's, and today with the good folks from Rewind 92.5 FM!
THE PRINCESS BRIDE (1987)
Rated PG
98 Min
A high-spirited adventure that pits true love against inconceivable odds,
The Princess Bride
has charmed legions of fans with its irreverent gags, eccentric ensemble, and dazzling swordplay.
A kid (Fred Savage), home sick from school, grudgingly allows his grandfather (Peter Falk) to read him a dusty storybook—which is how we meet the innocent Buttercup (Robin Wright, in her breakout role), about to marry the nefarious Prince Humperdinck (Chris Sarandon) though her heart belongs to Westley (Cary Elwes). The wedding plans are interrupted, however, by a mysterious pirate, a vengeful Spaniard, and a good-natured giant in a tale full of swashbuckling, romance, and outrageously hilarious spoofery.
Directed by Rob Reiner from an endlessly quotable script by William Goldman,
The Princess Bride
reigns supreme as a fairy-tale classic.
---
The Virginia Theatre proudly welcomes local non-profit
The Family Room
for this special screening of
The Princess Bride
. Don't forget to stop by the theatre's eastern lobby and say hello to members of an outstanding local charitable organization!
The Family Room is hosting a Foster Family Appreciation Event Dec 5 by inviting local foster families to enjoy complimentary tickets to the Virginia's ReWind Movie Series screening of
The Princess Bride
.
The Foster Family Appreciation Day is sponsored by the University of Illinois Community Credit Union, a not-for-profit proudly serving both campus and community, with a commitment to financial wellness and making a positive impact in our community.
* * *
REWIND 92.5 MOVIE SERIES
We're celebrating everything from the films of John Hughes and Kevin Bacon to more contemporary fare. Screened once a month.
NOTICE: FACE MASKS REQUIRED AT THE VIRGINIA THEATRE
Per an Executive Order signed by Illinois Governor Pritzker on August 26, 2021, all individuals age 2 and up who are medically able are required to wear a face mask while indoors in public settings, regardless of vaccination status.
VIRGINIA THEATRE CONCESSIONS SUSPENSED THROUGH THE END OF 2021
Please note that, due to the recent increases in active COVID-19 cases in Champaign County, the Virginia Theatre has suspended the sale of food and beverages, including liquor, at all public events through the end of the year, at which time theatre staff will reevaluate.
Please also note that outside food and beverage are not allowed into the Virginia Theatre.
The Virginia has taken these steps to help ensure that all individuals are wearing a mask at all times while inside the facility. For more information, please visit
this page
.