MULHOLLAND DRIVE (2001)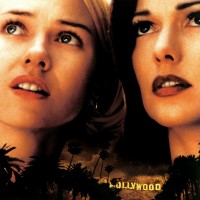 General Admission Tickets: $7


WED, JULY 12, 2023

THE ARTHOUSE EXPERIENCE FILM SERIES

Presented by
Illinois Public Media
, this exciting series brings the very best of recent art films and documentaries to the Virginia Theatre.


* This film screening was originally scheduled for June 14, 2023. Tickets purchased for the June 14th date are valid and will be honored for the July 12th date.

MULHOLLAND DRIVE (2001)
Rated R
147 Min
David Lynch's dreamlike psychological thriller follows an aspiring actress who befriends a woman suffering from amnesia after a car accident.
THE ARTHOUSE EXPERIENCE Film Series

Described as limited-release, high-quality titles that have captured the imagination of movie lovers, the Virginia Theatre's Arthouse Experience Film Series is programmed by special guest curator Sanford Hess.
The movies that Mr. Hess selects—a mix of award-winners, Ebertfest favorites, and recent classics—are presented one Wednesday each month on the Virginia's 52-foot wide movie screen, with state-of-the-art surround sound.
Each film will be followed by a post-show discussion and in some cases an on-stage talk by directors, producers, and other special guests. Presented by
Illinois Public Media
, home of WILL-TV, WILL-AM, and WILL-FM.