ASLEEP AT THE WHEEL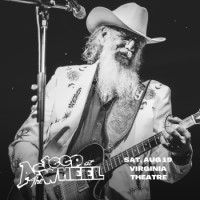 RESERVED SEATING TICKETS:
$29.50/$39.50/$59.50/$69.50


Plus a per-ticket processing fee of $3-$7



SAT, AUG 19, 2023


Founded in 1970, Asleep at the Wheel has been part of the American roots music landscape for more than 50 years.
Although the band got its start on a farm in Paw Paw, West Virginia, Asleep at the Wheel became a corner stone of the Austin, Texas scene upon its arrival in 1973.
Inspired by western swing and honky-tonk country, the band has accrued 10 Grammy Awards.
In the fall, a career retrospective recorded with the current lineup - and a few special guests - will carry the band back onto the road where they've remained a staple for five decades.
Fifty years ago, Asleep at the Wheel's Ray Benson wrote in his journal that he wanted to form a band to bring the roots of American pop music into the present. It seemed like an ambitious goal for a 19-year-old, yet Benson has done exactly that – traversing the globe as an ambassador of Western swing music and introducing its irresistible sound to generation after generation. Although the lineup has changed countless times since its inception, Benson's mission has never wavered.
For more, visit: