NATIONAL LAMPOON'S CHRISTMAS VACATION (1989)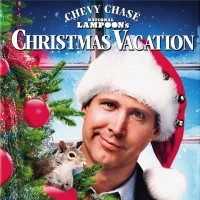 General Admission Tickets: $7
SAT, NOV 25, 2023

THE NEWS-GAZETTE FILM SERIES

Rated PG-13
97 Min
As the holidays approach, Clark Griswold (Chevy Chase) wants to have a perfect family Christmas, so he pesters his wife, Ellen (Beverly D'Angelo), and children, as he tries to make sure everything is in line, including the tree and house decorations.
However, things go awry quickly. His hick cousin, Eddie (Randy Quaid), and his family show up unplanned and start living in their camper on the Griswold property. Even worse, Clark's employers renege on the holiday bonus he needs.
For 22 years,
The News-Gazette
has sponsored monthly screenings of the most beloved classic films at the Virginia Theatre.
The News-Gazette Film Series is
your
ticket to Hollywood's golden age! Add house organist David Schroeder performing on the Virginia's historic Hope Jones II Wurlitzer pipe organ before many shows, and you have an evening of entertainment fit for the whole family.
News-Gazette
film critic Richard Leskosky will be back this season following many 7pm
News-Gazette
screenings for a post-show talk about each film — in the Virginia lobby.