A.J. Croce presents CROCE PLAYS CROCE: 50th Anniversary Tour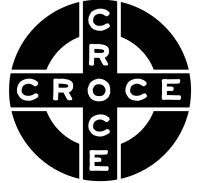 RESERVED SEATING TICKETS:

$39.50/$59.50/$69.50/$79.50
Plus a per-ticket processing fee of $4-$8




TUE, APR 9, 2024

A.J. Croce presents CROCE PLAYS CROCE: 50th Anniversary Tour, a very special night of music featuring a complete set of classics by his late father, Jim Croce, some of his own tunes, and songs that influenced both him and his father.
This special event features such timeless songs as "Operator", "You Don't Mess Around with Jim", "Time in a Bottle" (a song written for A.J.), "Rapid Roy (The Stock Car Boy)", and "Lovers Cross", to name just a few.
JIM CROCE
was an American folk singer with a tragically short-lived professional recording and touring career and decades of posthumous fame as one of the greatest songwriters ever. With sales surpassing 50 million records, including three #1 songs and 10 Top 10 hits, Jim Croce's short career and long-lived legacy are well-remembered through his era-defining standards like "Operator", "Time in a Bottle", and "Bad, Bad Leroy Brown".
A.J. CROCE's
30-year touring and recording career has produced ten studio albums that have been released via both major and independent labels and have charted 20 Top 20 singles, including on Top 40, Americana, and Blues radio.
A virtuoso piano player, A.J. has performed at TED Talks and has given a master class at the University of Barcelona, Spain.
Croce has performed on
The Late Show
,
The Tonight Show
,
The Today Show
, CNN, MTV, and VH1. He's toured with such esteemed artists as Willie Nelson, Lenny Kravitz, Earth, Wind, and Fire, and B.B. King.
While his last album,
Just Like Medicine
, paired him with producer and soul legend Dan Penn and an all-star cast of players and guests like Vince Gill and Steve Cropper, A.J.'s new album was born of memories — of favorite artists and shows, but mostly, of late-night gatherings with groups of friends, many of them fellow musicians, with Croce at the piano taking requests.
For more, visit:
A VT SERIES EVENT
---
FEATURING WINE AND BEER SERVICE IN OUR EAST LOBBY
The Champaign Park District is proud to welcome Farren's Pub & Eatery to BUDDY GUY - Damn Right Farwell Tour here at the Virginia Theatre.
You'll find Farren's set up in the theatre's eastern lobby before the show and at intermission (where available), serving a selection of fine wines and craft beers.
From cabernet to chardonnay, Sam Adams to Sierra Nevada, the skilled servers from Farren's always bring the perfect selection to complement your Virginia Theatre experience! Both cash and credit cards accepted.